In this post, we will look at how to become a career coach and how do people become career coaches. How much should I charge as a career coach?
Career coaching is a profession that allows you to assist others in their professional advancement. It may be a rewarding career path for people who enjoy helping others.
Meanwhile, understanding the abilities, credentials, and job experiences required to become a career counselor might assist you in determining whether this is the correct career route for you.
Have a look below and learn.
How to become a career coach.
Despite the fact that many career coaches operate independently and in diverse areas, there are eight main steps you may take to achieve this vocation and to learn how to become a career coach:
Get a degree
While a degree is not required for this position, most coaches obtain a bachelor's degree before joining the professional sector. Human resources, business, English, and communication degrees are popular choices for this career path since they give skills and information that are generally relevant in a variety of sectors.
Another alternative is to decide what industry you want to work in and then acquire a degree in a similar discipline. A computer science degree, for example, might be useful for a career counselor who works with IT workers.
Get some professional experience

Prior experience in their sector of concentration or in the professional world, in general, might be advantageous for career coaches. Using your own professional development to generate credibility can assist.
Moreover, having personal information enables you to have a better grasp of how firms operate on both a professional and social level. This can assist you in better counseling your clients and help them progress faster.
Improve your skills
A career coach succeeds in their position by combining professional and interpersonal abilities. A career coach must have the following abilities:
Active listening: A career coach must be able to listen intently and absorb essential information. When speaking with a customer and discussing their goals, you employ active listening skills. They can also help you communicate with possible employers or other networking contacts.
Attention to detail: Paying attention to details as a career coach helps you to better support your customers during their job hunt. It's a helpful ability to have when proofreading your clients' application paperwork for faults or searching job listings for suitable career chances for a client.
Clerical Skills: As a career coach, you may be required to conduct a range of clerical duties. Some responsibilities include organizing customer information and assisting clients with document preparation.
Communications: Strong communication skills are vital for a career coach, just as it is important to listen carefully throughout sessions. The ability to communicate vocally and in writing helps you to efficiently and professionally transmit crucial information.
Empathy: Understanding how people are feeling might be useful as a career coach. Understanding your client's emotions allows you to modify your tone and the subject of conversations to achieve the greatest results possible from the encounter. Being empathic might also help you prepare customers for impending job search objectives.
Get Certified
As extensive study can reflect high-quality service, earning a professional certification can help you build credibility and make you a more enticing alternative to professionals seeking guidance.
Additionally, certifications are available for a variety of disciplines within career coaching, including general coaching knowledge, digital job search strategy, resume writing, and more.
The clientele you serve and their individual requirements may assist you in deciding between several certification possibilities.
Create a network
Making connections may help you progress professionally, and you can utilize your relationships to serve your clients. You may broaden your network by attending conferences and developing ties with industry people. These new associates may notify you of a client opportunity or assist a client who is applying at their firm.
Networking is also a great strategy to expand your clients. When interacting with professionals, giving your career advancement services helps you to extend your list of possible clients.
Examine the market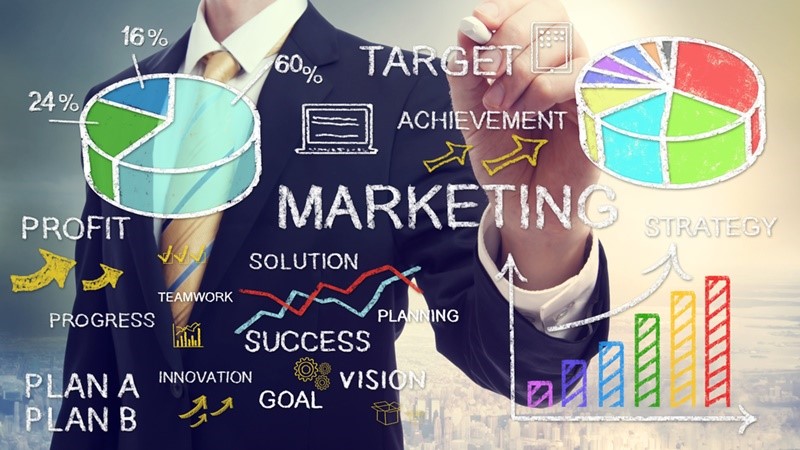 The more knowledgeable you are about job trends, the more capable you will be while looking for work for customers or providing recommendations. It is important to stay up to speed on the changing situation of the job market, so you might want to watch and research both the general job market and your industry of interest.
Monitoring job listings can assist you in identifying patterns in the talents or responsibilities that organizations need, or you may see parts of an industry that are experiencing the highest development. You may utilize this advanced knowledge to present your clients with the most up-to-date recommendations.
Find new customers.
Actively recruiting new clients may be a powerful method to expand your client base and establish a track record of excellent performance.
When you encounter a professional whom you feel is currently performing at a lower level, they might be an ideal client. By volunteering your skills, you are assisting them in furthering their career.
Furthermore, working with a professional who is already well-positioned to generate great outcomes from a job hunt also adds to your portfolio.
Advertise your services
Another effective technique to attract new clients is to market yourself. You may make potential clients aware of your services by paying for advertisement spots on sites or publications that may appeal to your target market.
In addition, highlighting your triumphs on social media might help you boost your market share organically. Professionals who are interested in your posts can contact you directly to enquire about how you can meet their needs.
Hence, following these eight steps thoroughly will help you to know how to become a career coach.
How much should I charge as a career coach?
Career coaches often charge between $50 and $250 per hour. This depends on a variety of criteria, including experience, duration of the session, and certification by an independent institution such as the International Coach Federation (ICF).
Meanwhile, these hourly fees represent the national average for career advice and coaching.
However, not all coaches charge by the hour. Because most career counseling is beneficial in the long run (such as career planning or navigating a job hunt), professional coaches may provide coaching packages. These are intended to foster a long-term connection, improve rapport with your coach, and increase accountability.
Although, finding the proper coach for you may take a few tries. Some trainers provide free consultations but expect to invest time in the process. These first sessions allow you and your coach to assess if you are a good fit and establish the tone for your coaching journey.
Henceforth, we hope that by now you must have got an idea about your query about how much should I charge as a career coach.
Conclusion: How to Become a Career Coach
Career counseling is an excellent approach to contextualizing and streamlining your professional development activities. A coach can help you chart a course for success and learn from the errors of others.
However, if you are ready to opt for career coaching as a profession then do give this article a read and follow each and every tip on how to become a career coach mentioned above.
---
---
---