Counseling is an umbrella word. Counseling, in its broadest meaning, refers to the practice of assisting a person by giving direction, and moral support, and discovering solutions to difficulties.
Moreover, Counselling is typically connected with a professional assisting a person in need. This specialist understands human behavior, personality, and how to steer their thinking in the appropriate path.
Although, this expert is someone you may turn to in times of uncertainty, and he or she will ensure that your name and troubles are kept private.
So in this article, we will try our level best to make you learn what is career counseling and what are the benefits of career counseling.
Be with us and learn the basics of career counseling.
What is Career Counseling?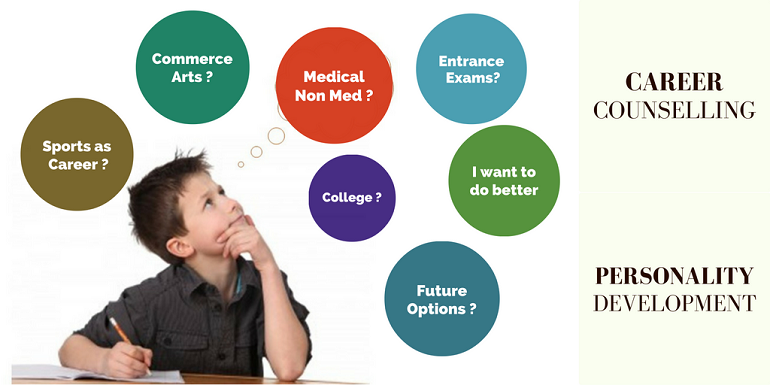 Your professional growth is a lifelong process that began when you were born, whether you realize it or not! Your interests, talents, values, personality, history, and circumstances are all aspects that impact your job progress.
Moving on you have to learn the fact that career counseling is a procedure that will assist you in getting to know and understand yourself as well as the world of work so that you may make career, educational, and life decisions.
Career development is more than just picking on a major and a job after graduation. It truly is a lifetime process, which means that you will change, events will change, and you will have to make job and life decisions all of your life.
However, the purpose of Career Counseling is to provide you with the information and skills you need to make future career and life decisions in addition to assisting you in making the decisions you need to make right now.
Hence, we hope that by now you must know what is career counseling and why is it necessary.
What are the benefits of career counseling?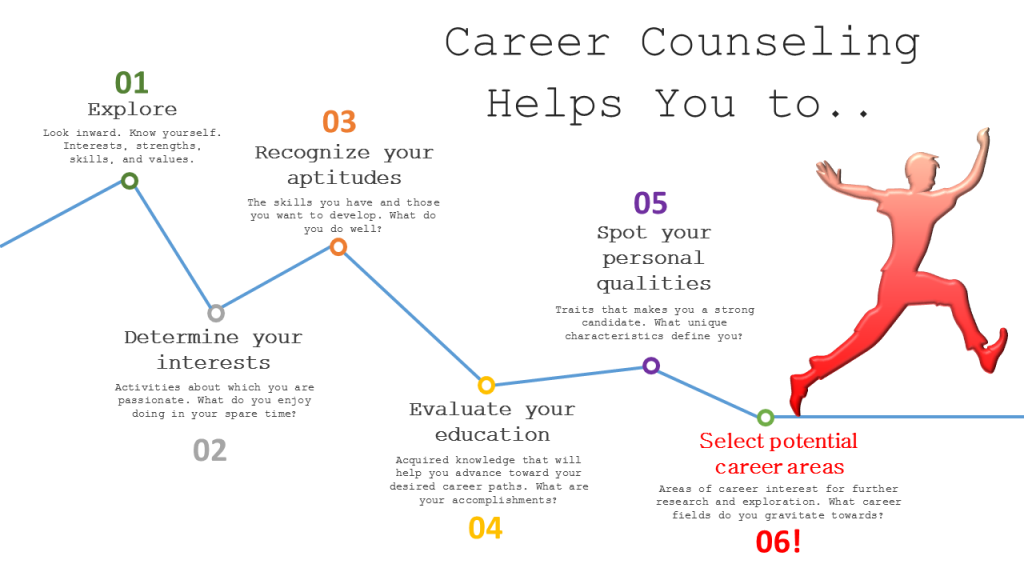 We are frequently asked what benefits a person may gain from career counseling. This question is posed by persons who are deciding what courses to study, making their first job choices, or considering a career shift. 
As a result, we pushed ourselves to select the top five advantages of working with a career counselor.
Determining strengths, interests, and values
Qualified career counselors are trained to use several career assessment tools, such as our CareerHQ Compass, to assist you in matching your talents, strengths, and abilities with relevant career and education possibilities.
Additionally, these evaluation tools can help push you in the direction of job possibilities that play to your skills and interests rather than ones that play to your weaknesses or excite you less, which may lead to greater frustration.
Setting directions and Goals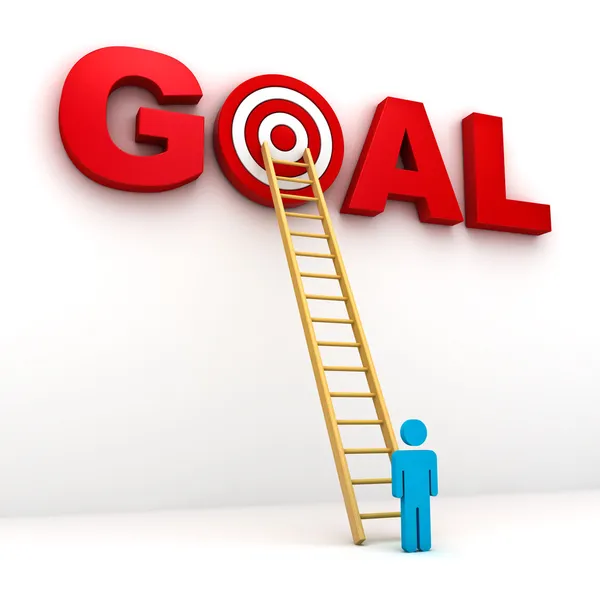 After your career counselor has assisted you in determining your talents and interests, they may next assist you in analyzing your alternatives and outlining the steps to proceed toward your goals.
Your efforts to discover your abilities and interests will increase the likelihood that you will be working with realistic and achievable goals.
This is especially important if you have difficulty setting goals or implementing adjustments since a career counselor can hold you accountable to someone other than yourself.
Understanding the world of work
There are many work opportunities available, which is fantastic for job seekers and career changes, but it can also be daunting. The world of work is changing rapidly, and if you are just starting out, you should be able to focus on jobs that will most likely have high prospects in the next years.
On the other hand, many of the employment that exist now did not exist even ten years ago. So, if you're considering a career shift, it's useful to know which of these new positions, as well as others that are emerging, could match your skill set, in addition to those that existed when you started your career. Career counselors understand the larger world of work and help extend your view on what jobs are accessible and/or fit for you.
Identifying options and choices
Because the shifting employment market creates many new problems and possibilities, it is normal for people to find themselves in a position where they want assistance with their next career move.
A career counselor will assist you in identifying one or more fields of work that match your talents, characteristics, and abilities, such as sales or working with animals. Each sector of employment will have a number of career options based on other variables you should examine, such as providing for your living necessities and connecting with your beliefs.
Enhancing your personal brand
Finally, getting or changing employment will require you to present yourself in the best light possible. Career counselors can also assist you with developing your CV and LinkedIn profile, researching possible companies, preparing job applications and cover letters, and practicing for interviews.
They will advise you on how to make yourself and your "personal brand" more marketable to prospective employers.
A competent career counselor will provide you with an impartial and sympathetic ear as well as resources to assist you with your career, education, and larger life decisions and stages. They should bring value and insight to your ideas but should not direct you. This is up to you to decide, armed with the knowledge you've gained during your profession.
Hence, these are the five points you need to consider while learning what are the benefits of career counseling.
Conclusion
One of the most important decisions in our life is choosing a job. Sometimes students make this option due to a lack of understanding and maybe societal pressure. Such judgments frequently lead individuals into occupations that are unsuitable for them, resulting in stress and discontent.
As a result, making an informed decision regarding one's employment options is critical. Getting good counseling from qualified career counselors may assist us in setting long-term career objectives and determining the best path to accomplish them.
This article goes into detail on what is career counseling, and what are the benefits of career counseling. And we hope that we were helpful for you to understand your queries.
---
---
---